By admin @ March 19, 2012 at 10:13pm
Champions: On Alert
Good day Heroes!
Now that the Alerts have been on PTS for a bit I thought it would be nice to wrap up the updates on this new addition with a complete look at the system.
As you know there are 3 types of Alerts and each type offers different gameplay. Alerts are focused on team content and utilize a queuing system to get Heroes together so they can fight some super villains. We'll talk a little more about that in a bit. For now, let's take another look at each type.
GRAB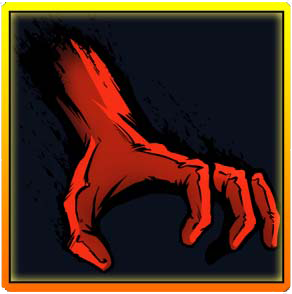 A GRAB Alert could include things like heists, robberies, kidnappings or ransom demands. You'll typically catch a Villain and their minions or cohorts in the act of their criminal activity. It is up to you to stop them. Although you may find many different villains here they are all motivated to get the cash and run. The Grab Alerts are really classic super villain scenarios and where you will likely find those pesky tights villains trying to make a quick buck.
SMASH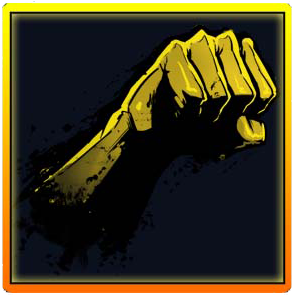 A SMASH Alert is an all out brawl. You usually find the Super Villain right out in the open and in need of some taking care of. At times the Villain may have some minions along for support but the main objective is to take out the villain before it is too late. Just as in classic comics these villains are prone to taunting and love hearing their own monologs. A component of the SMASH is the timed element. You will need to be quick and make sure you deal with the Villain before their plans are complete. These are some of the only missions that you might fail if your team isn't fast enough but don't worry, you'll get them next time!
BURST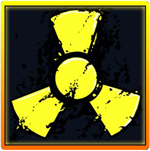 A BURST Alert might just be the coolest but also the craziest of all Alerts. Similar to a smash alert, the BURST features a main Super Villain that could use a good beat down. The big difference is the environment. You will find your team in an unstable situation where anything can happen. What the bursts have that SMASH doesn't is an event or catastrophe that overdrives or buffs everything on the map to extreme levels. You may find a meteor has fallen to earth or a tanker full of toxic ooze has crashed. Either way, the exposure to the threat has caused everyone and everything on the map to burst into extreme powered mode.
Alert Variations
Those 3 alert types give us a lot to play with. Champs has a wide variety of villains that would love nothing more than to get their hands on some extra cash, brawl in the streets with a goody-two-shoes hero or finally get that ultimate power. However, there is one villain that would never be second string to some nut in tights. Your Nemesis has their eye on those prizes and would welcome a chance to see you try and stop them!
Nemesis
A Nemesis can appear in any of the Alerts along with their minions. When you play a Nemesis Alert you will get a chance to show off your Nemesis to your team, and give your Nemesis the gift of a public smack-down! Be sure to have an active Nemesis for a chance to show off! When a Nemesis Alert pops up be sure to queue to see the most unique villains out there. I have a feeling that these Alerts will be the most popular in the rotation.
Villain Teamups
There will be special Alerts that feature a Signature Villain or Team of Villains from the Champions IP. These villains will be up to all sorts of no good and have some freedom to do a little bit more than those other villains for hire. Of course it doesn't have to be limited to the Champions IP; there may be other special team-ups that can be built to offer that extra special experience. The Villain Team-ups will have a special spot in the Alert rotation and offer special rewards. They also have a special place in our hearts.
Now that you know a bit more about the Types of things you will be doing in Alerts, let's talk a little about how you get to them and the rewards you can earn.
Getting into an Alert
Our goal is to make it as easy as 3 clicks to get into an alert. Simply click the Alert you are interested in, click "JOIN" on the Alert information page to queue for that Alert and click "READY" once you are ready to go.
Selecting your Alert
Next to the Mini Map there is a new UI element, the "Alert Rotator" that shows what Alerts are available. It will have a set amount of alerts in the list and will update regularly to show new Alerts as they become available. Old Alerts rotate out while new Alerts will rotate in. This way you will be able to keep an eye out for that specific Alert type or Villain you like the most and jump in as soon as you see what you were looking for. Personally, I'll be looking for those Nemesis Alerts.
Special Alerts and Villain Teamups stick around for a while longer and will not rotate out regularly. Special alerts usually have custom rewards and will be a Featured Alert.
Clicking on an Alert will open up the Alert summary window that has more information about that alert, and you will find the "JOIN" button for that Queue there as well.
Joining an Alert Queue
The Alert summary window is pretty straight forward. You can see what the rewards are and get some more information on the setting and villain in the Alert. Once you click "JOIN" you are queued for that Alert and when 4 other heroes also join the Alert you will be prompted to set yourself ready.
Queuing as a team is just as easy but slightly different. When you are in a team, the team leader is the only one who can JOIN an Alert. When everyone sets themselves as ready, they will be off to the Alert.
Ready to go?
Clicking "READY" tells the team and the Alert that you are ready to go. Once all 5 players in the queue have set themselves to "READY", the Alert will launch. There is a timer that will count down to show you how much time is left to set yourself as READY. Once the time runs out you will be removed from that queue. In a team queue, if one team member does not respond in time or decides to sit this one out, the members who are READY will need to work with another Hero.
Once you are in the Alert you will be grouped up with the rest of the Heroes that responded to the Alert. The rest is up to you!
Rewards
Each Alert Type has a specific, targeted reward but can have bonus rewards as well.
Here's a breakdown:
GRAB Alerts grant a large Resource reward and give you a bonus Resource buff that lasts 1 hour.
SMASH Alerts grant a large XP reward and give you a bonus XP buff that lasts 1 hour.
BURST Alerts grant Modifications and give you a buff that increases the drop rate of modifications from nodes and lasts 1 hour.
Targeting the rewards allows you to pick the Alert that gets you what you need the most. Do you need some XP to level up so you can make a Nemesis? Hit up some Smash Alerts and get your buff before heading out on the rest of your missions. Are you planning on some power changes? How about taking a few villains out in a Grab Alert for some extra resources? You can focus on the Alerts that have the reward you are looking for.
Special Alerts and Team-ups will usually be one of the Alert Types and offer the rewards associated with the type but will also include unique rewards you can only get from the Special Alert. These special rewards range from Items, Devices and Costumes. There's really no limit to what these Special Alerts can have as rewards.
Daily Missions
There are daily missions associated with playing Alerts where you can earn some larger rewards. For example there is a daily mission to complete the current Special or Villain Teamup Alert as well as a daily mission to play one of each Alert type. These daily mission are one of the best ways to get Questionite. We'll talk more about questionite in a later update.
Alerts are a great platform to offer a ton of gameplay with loads of variety. We're really excited to launch Alerts, and to see the feature grow with Champs over time.
Alerts are on PTS and ready for you to check out now. If you get a chance to hop on PTS and play, remember to give us your feedback on the PTS forums.
Rob Overmeyer
Executive Producer
Champions Online