By admin @ June 22, 2012 at 3:56pm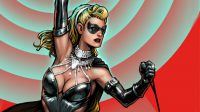 Rampage Alerts!
This week's release unveils the new "Rampage" Alert type! These unique encounters will feature villains so powerful that they'll demand a team of 10 heroes of level 35-40! These fights are designed to give a bit more challenge to our long-standing and high-level players, primarily via mechanics which demand more teamwork and more dynamic engagement in the battle. Rewards include Questionite Ore as well as new costume pieces from the featured villains!
Gravitar!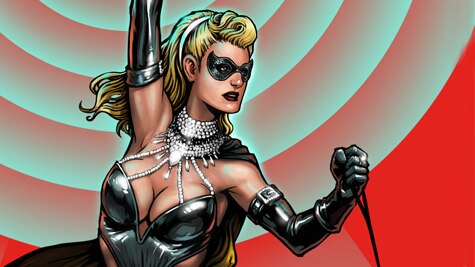 Gravitar has arrived for a night on the town in Millennium City! That dreadful diva's idea of a good time is wreaking total havoc to grab a few headlines! We have managed to contain her to a city block, but we need 10 worthy heroes to go in and subdue her before she breaks free or causes more damage! Are you up to the challenge?
Below is a preview of Gravitar's unique powers and what they do! You'll need all the help you can get to take her down!
Force Detonation – Gravitar focuses briefly on a nearby point in space and then unleashes a torrent of force that heavily damages heroes in the area.
Force Eruption – Gravitar blasts away nearby heroes with heavy damage.
Gravity Cascade – Gravitar picks a random target and unleashes a chain of gravity pulses in a line towards her target. She does this up to 3 times in a row depending on her current health.
Gravity Well – After losing enough health Gravitar will begin to create powerful Gravity Wells that pull all heroes toward her before blasting them away for massive damage.
Gravity Bubble – Gravitar suspends heroes in an area in a bubble of gravitational energies and begins channeling a powerful gravity burst which will instantly kill heroes in the area.
Gravitar can knock heroes around with her control of gravitational fields, and beware her biting wit as well – with her knowledge of the hottest runway trends, Gravitar suffers no fashion faux pas!