By TrailTurtle @ August 10, 2012 at 7:59pm

Greetings Champions! Crime is on the rise, the grip of evil grows ever tighter around the world — and a new breed of hero rises to fight it! With powerful handheld weapons and gadgets, the Night Avenger brings justice to the streets of Millennium City with brutal claw attacks and precise boomerangs, along with a bevy of other gadgets.

The Night Avenger is a powerful stealth Archetype that makes use of stealth and powerful strikes to dispatch foes quickly and precisely. Once the Night Avenger has struck he can use a powerful arsenal of gadgets and tools, including gas pellets, bolas and even his own personal jet for a strafing run!

The following new powers have been added to Gadgeteering to make way for this powerful new AT.

Boomerang Toss - A new boomerang based energy builder
Ricochet Throw - Throw a boomerang in a precise arc that bounces from foe to foe, dealing heavy damage.
Throwing Blades – Throw a flurry of boomerangs in a cone in front of you, dealing damage to all affected foes.
Grapple Gun Pull – Grab hold of your target with your trusty grappling gun, yanking him towards you.
Gas Pellets – Throw 4 pellets that damage and snare all targets inside their choking clouds.
Bolas – Take careful aim with your bolas and wrap a target in the powerful twine, dealing heavy crushing damage.
Strafing Run – Mark a location on the ground, where a jet will rain a flurry of bullets down, striking all targets.
The following new powers have been added to Martial Arts to make way for this powerful new AT.
Smoke Bomb Lunge - Disappear into a cloud of smoke and reappear near your foe, dealing damage and snaring them.
Night Warrior - This power now replaces sneak. This passive grants bonus damage, charge speed, Dodge and avoidance and causes you to ignore some of your foe's resistance. This power also grants "Sneak" and "Shadow Strike".
Sneak - This toggle now remains on permanently. Taking certain actions cause you to decloak. Some of the new powers have special bonuses while sneaking.
Strike - This power deals extremely heavy damage when used from sneak. This power has a very long cooldown. This power does not benefit from damage strength bonuses.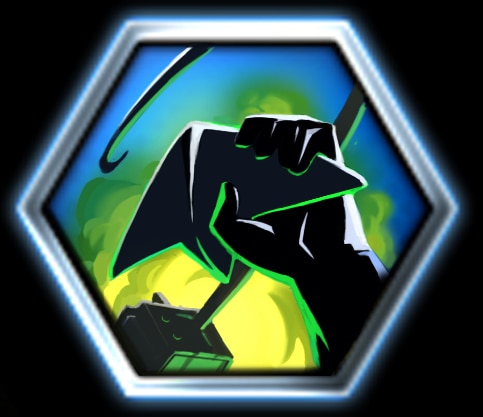 Sneak Changes

As a part of making this archetype, we felt the need to adjust how sneak works. We weren't really happy with the niche sneak filled before because we didn't ever feel like it was worth using. Now it provides much better bonuses and is much more user friendly. With it being a persistent toggle that automatically recloaks you it should feel much more fluid and dynamic and let you weigh getting that big spike of damage off or dealing damage consistently during a fight. This power should now fit a much broader set of concepts and playstyles now, and should in general just feel much better to play as.
Good luck and godspeed Champions!
Chris "Gentleman Crush" Meyer